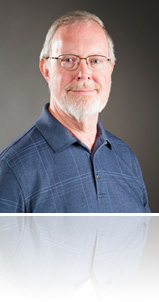 Arvon Management Services, LLC, was created in 1976 by Dr. Robert Vaughn to provide expertise to Northeast Ohio regional businesses in the areas of Human Resources Planning, Training and Development. Over the years, Bob has provided consulting and training to more than100 different companies and organizations. He has worked with divisions of many large companies such as General Electric, TRW, Eaton, Allen-Bradley, Babcock & Wilcox, and with dozens of smaller companies, government agencies, and not for profits, as well.
Bob is Professor Emeritus of Management and a former Dean of Business at Lakeland Community College in Mentor, Ohio. As an entrepreneur or staff person in various corporations, he has had responsibility for budgets of over $1 million and more than 50 direct reports. A recognized authority in Training and Development, Bob has been a nearly 40 year member of ASTD (now renamed ATD), and has held various chapter and regional offices in that group, including three terms as Greater Cleveland Chapter President.
---
Don Kirkpatrick passed away in 2014. He truly earned the status of "legend" in the business of organizational training. His most important contribution was the creation and introduction of the "four levels of training" in 1959 & '60.
Several of Don's books were published by Berrett-Koehler, the same company which publishes The Professional Trainer.  We met at ASTD conferences and in relation to B-K's promotions and events. He was a wonderful presenter with a great sense of humor and self-depreciating humility about his success.
Don's work was especially important to me, since I not only used it in my own training design and teaching of trainers, but as one of the two major parts of my doctoral dissertation.